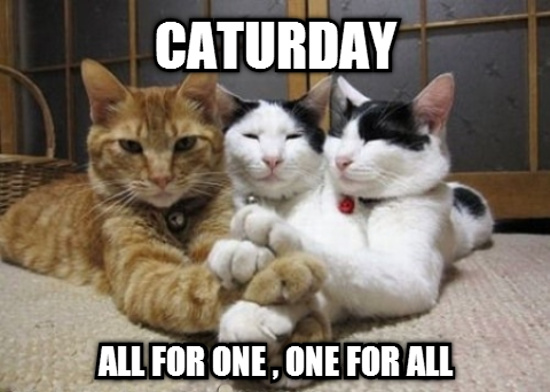 I started volunteering at the Seekonk Animal Shelter back in December. I've always wanted to save the kitties - one kitty at a time. But since my husband put the kay-bash on my kitty-saving efforts after two kitties, I must devise a different plan for saving them!

This is a new series I plan on continuing as long as there are cats available for adoption at the Seekonk Shelter. Although called Caturday, it will also include dogs available for adoption too.
Owning a pet is an expensive endeavor. They're like children - you need to feed them, toilet them, take them to the doctor's, buy them toys.... it all adds up. So why on earth would someone want to dole out
more
money by buying a pet when you can get great pets through adoption!?
Can you believe Easter is tomorrow?! And with Easter comes all the goodies we remember as a child - chocolate bunnies, lilies, plastic grass, mints and gums, plastic eggs... But did you know that most of these things are toxic or dangerous to your pets? Before you leave your Easter baskets lying around the house to go searching for eggs in your backyard, read this informative article by the ASPCA about Easter hazards for your pets.
And this week's Caturday is dedicated to Kitten Season!
Typically cats do not give birth in the wild during the winter to ensure a greater survival to their offspring. As a result of our excessively long New England winter, kitten season is starting a bit late. The Seekonk Animal Shelter has already brought in 3 kittens in the last week and a half and one has already been adopted! If you're looking to add a kitten to your family, I encourage you to fill out an
application
and file it ahead of time so you can "beat the crowd" when our Shelter is full of baby kitties.
Last week's kitty,
Carmen
, is still available for adoption, as is
Wynnie
. Check them both out and come in to meet our new babies who haven't yet been listed on
PetFinder
!
This is not a kitten found at the shelter; I just thought this picture was hysterically cute!
If you're interested in adopting Carmen, Wynnie, a kitten, or any
other animal from the Seekonk Animal Shelter
, here is the
application for adoption
.
Don't shop, Adopt!
Happy Couponing!
-Coupon Mama Massachusetts