Nearly 150 restaurants are participating in this year's Dine Out Boston. This event is similar to "Restaurant Week," wherein you can dine at restaurants and choose from a prix fixe menu for a set price. This is a great way to try out those typically pricey restaurants and not empty your wallet.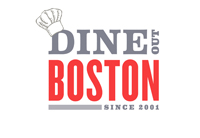 When: August 14 - 26 *weekends are optional, please see the website for exclusions
Where: Boston area restaurants - check out the list of
139 participating restaurants
!
What: Lunches are $15, $20 or $25 and Dinners are $28, $33 or $38
Make your reservations using
Open Table
and earn points. Once you've earned 2000 points, you'll get a $20 check!
Happy Couponing!
-Coupon Mama Massachusetts
This post may contain affiliate links, which means I may make money if you click them.