I've mentioned before that my brother's girlfriend is pregnant. I just saw her yesterday while celebrating Father's Day with my family - and even though she's not due until August 3, she feels so ready to go any day now!
Her shower is actually Sunday -- and I just needed a few more things to add to her gift when I came across the company DaffaDoot.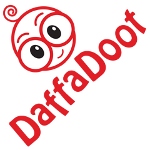 DaffaDoot is all about family values, and they are on a mission to improve the lives of everyone they can reach. They are a Mother/Daughter team, and proudly donate their time and money to numerous organizations supporting pregnant moms-to-be, new parents, battered women, and school age children. They are insanely committed to providing the best customer service on the planet and delivering only the highest quality products available.
DaffaDoot offers a few really great baby products, such as the
DaffaDoot Baby Reflux Wedge Pillow
for babies who frequently suffer from reflux or dramatically spit-up. It's a safe, sound baby reflux treatment which gently elevates the baby's head and torso to help alleviate discomfort due to frequent stomach acid or frequent spitting up. Happy baby equals happy parents!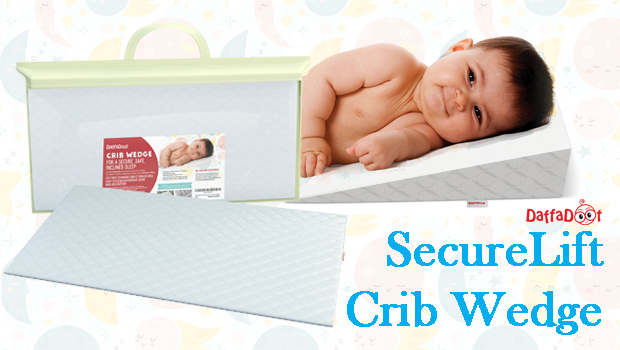 The DaffaDoot
Reflux Wedge Pillow
special is different from your typical wedge pillow. Many wedges are "foldable", which means that it's actually two smaller wedge pieces held together by a cover. In other words, it is split and can "gap" under baby. Foldable wedges are marketed as "convenient to store"... but this feature degrades its performance. It's better to have a wedge which focuses on performance instead of focusing on easy storage. Foldable wedges, since they are in multiple pieces, are also more likely to shift around. DaffaDoot's wedge is a single, stable, correctly sized piece with a non-skid bottom and a hypoallergenic, waterproof casing. The zipper is at the back of the wedge (to keep it well away from baby) and the foam is the perfect firmness (not too soft, not too hard). It meets and exceeds federal safety regulations. These regulations dictate that the wedge must extend the entire width of the crib mattress (27"). Anything else is not snug enough.They are using an eco-friendly zippered bag to package their wedge. This can be used to store your wedge in later, or as a blanket bag today.
DaffaDoot also offers an
auto seat protector
as well as a
car mirror
- two products every new mom needs!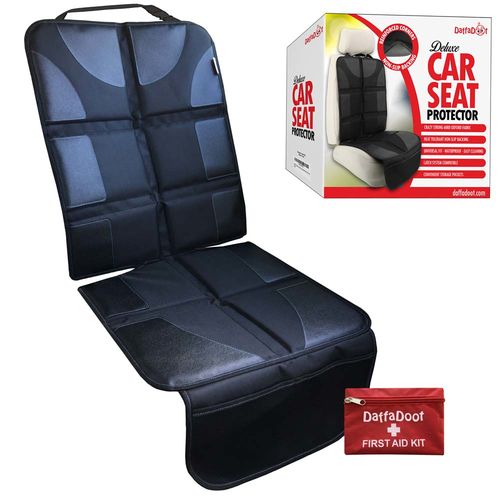 Right now, my readers can score
20% off orders
by using the promo code
HWBLFYLE
Happy Couponing!
-Coupon Mama Massachusetts
This post may contain affiliate links, which means I may make money if you click them.