CVS has a great Scrubbing Bubbles deal this week.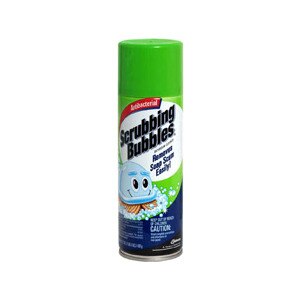 Buy $12 worth of Scrubbing Bubbbles, Fantastik, Shout or Winded Products and get $4 in Extra Care Bucks. These are also on sale for 2/$6 making them a great price after coupons and ECBs
Recyclebank has a
$2/2 Scrubbing Bubbles Coupon
you can get for only 75 points.
(There are a million ways to accumulate 75 points, but the Eco-Academy Challenges on the Earn Points Page is probably the easiest)
There's an additional $1/2 coupon on the internet that you can also use.
Scenario:Buy at least 2 Scrubbing Bubbles items then another 2 of Scrubbing Bubbles or Windex items
Use 1 –
$2/2 Scrubbing Bubbles Coupon
Use 1 –
$1/2 Scrubbing Bubbles/Windex Coupon
Pay $9 and get $3 in ECBs
=$6/4 or $1.50/ea!
Happy Couponing!
-Coupon Mama Massachusetts